Welcome to Custom Framing To You in Chicago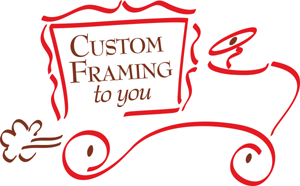 Custom Framing To You LLC provides individuals and businesses in the Chicago area and beyond with a quality, mobile custom framing service. We always frame to the industry's highest quality standard be it an original art piece, limited edition print, signed football jersey, or family photo. Our goal is to help you design a framing project that will make a statement about your art, photos or memorabilia. We use the highest preservation grade materials and techniques to protect your art and we pride ourselves on our creative, beautiful designs that will preserve your treasures for generations to come. All work is produced in-house by our highly trained, conscientious staff using state of the art equipment and constant attention to the industry's best practices. Quality is our hallmark.
Why Mobile?
On site, it is easier to ensure the frame matches the décor of the home.
Custom framing at 10%-25% less than traditional framing galleries.
Coming to you saves your valuable time. We work outside normal business hours where necessary for your convenience.
We pickup and deliver, (and install) removing the risk of carrying artwork to and from a traditional framing shop.
Based on our experience, we offer contemporary advice to ensure you make the best selection from our large range of samples.
For an office or business, there is no need to leave the office to pick out your artwork or framing.
At home, you do not need to spend time or money on gas to come to a store, you can pick out your framing in the comfort of your own home.
If there is a special event, we can frame on-site for gifts and rewards for your clients.